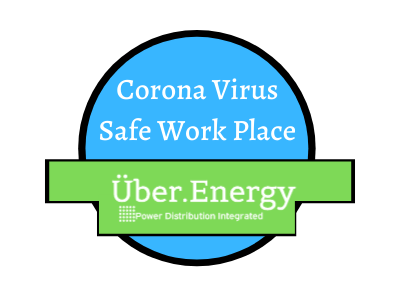 1

view

By Uber Energy
Uber Energy's Safe Work Place
As the states and communities we serve have moved to a "shelter in place" or "stay-at-home" protocol, Uber Energy has put several internal processes in place to ensure our ability to provide our service to residents and businesses in our communities remains intact. We have implemented segregation of personnel and work from home policies, "social distancing" within our shop, and frequent and deep cleaning to minimize transmission risks and consequences.
Our customers are a vital part of our company's infrastructure. Given the critical nature of the products and services we provide, we continue to operate as members of the Essential Business community as designated by the US Department of Homeland Security.
We are here to serve you and are working diligently to provide car charger installations required to keep your vehicle operating.
We wish all of our customers, suppliers, and our communities every success in dealing with this unprecedented series of events. Please email us if you have any questions.
Regards,
Uber Energy