1

view

By Uber Energy
COLUMBUS, Ohio— If you live in Columbus, Ohio or work in the city. You may have seen new car charging stations appear around the city recently. Smart Columbus is working on growing the electric vehicle charging infrastructure immensely. Their goal is to deploy more than 900 electric vehicle charging ports at workplaces, residential buildings and public spaces throughout the Columbus region. 
It's the electric vehicle (EV) chicken-and-the-egg scenario: Car buyers won't buy EVs if they don't know where to charge, and property owners won't install charging stations if they don't see EVs on the road. Smart Columbus is driving change on both fronts.
In support of their goal to increase EV adoption by nearly 500% in the region, they are working with AEP Ohio to install more than 900 electric vehicle charging ports in the seven-county region. 
Uber Energy Installs DC Fast Chargers in Columbus, Ohio
Greenspot reached out to Paul Hoopengarner, President of Uber Energy, discussing the new and upcoming electric vehicle charging infrastructure provided by Smart Columbus. Uber Energy has many years of electric vehicle charging experience allowing us to be efficient and complete all installations at a professional level. 
Recently, we just completed the first installation of 2 DC Fast Chargers on 174 Fulton Street. We are currently working with Smart Columbus on many other locations preparing to install DC Fast Charging Stations as well.
Here are photos of the Two First DC Fast Chargers: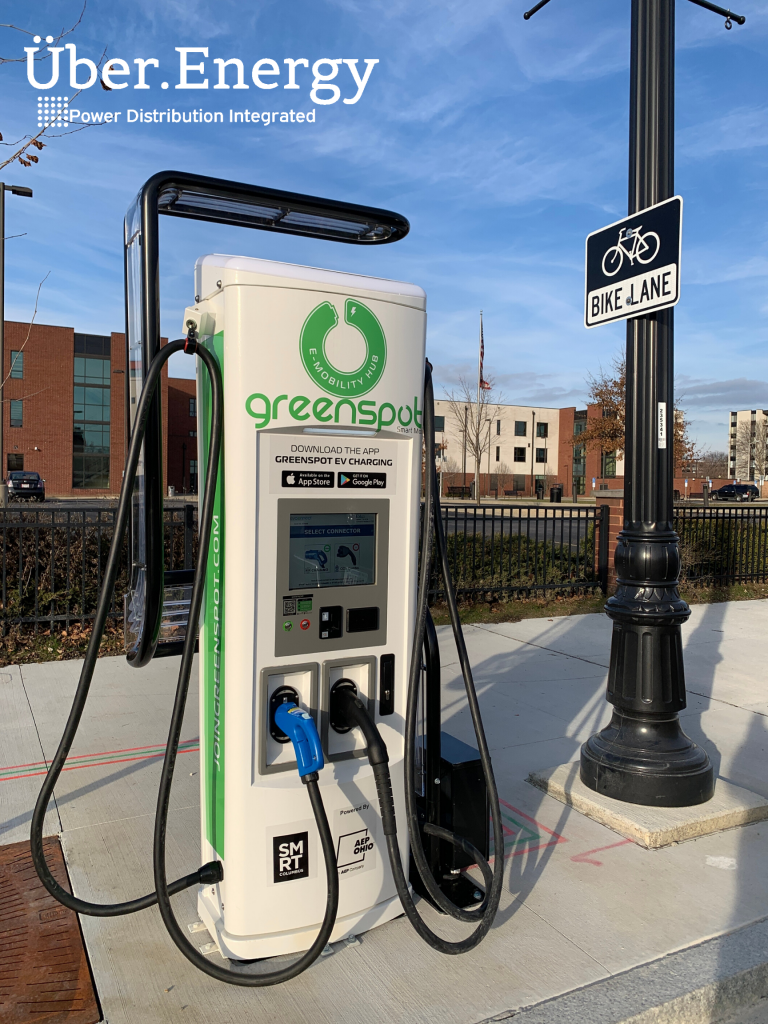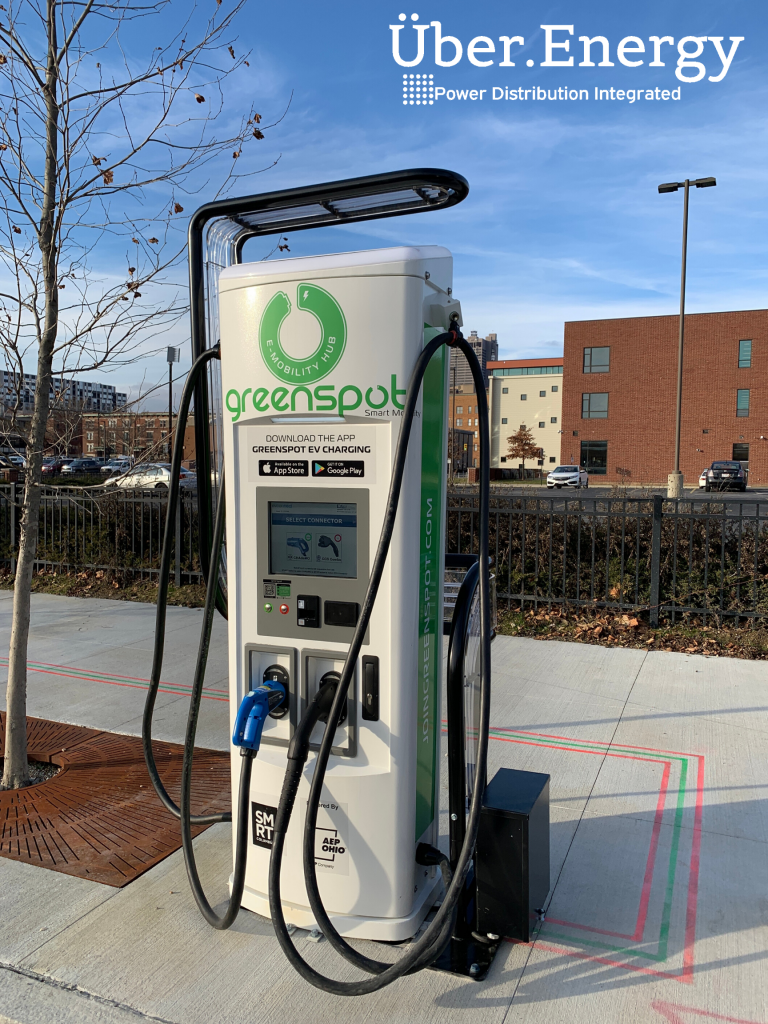 What is a DC Fast Charger?
DC Fast Charging bypasses all of the limitations of the onboard charger and required conversion, instead providing DC power directly to the battery, charging speed has the potential to be greatly increased. Charging times are dependent on the battery size and the output of the dispenser, and other factors, but many vehicles are capable of getting an 80% charge in about or under an hour using most currently available DC fast chargers.
DC fast charging is essential for high mileage/long-distance driving and large fleets. The quick turnaround enables drivers to recharge during their day or on a small break as opposed to being plugged in overnight, or for many hours, for a full charge.
Want an Uber Energy Car Charger Installation?
Uber Energy offers DC Fast Charging, Level 2 Charging, and Home Charging Stations all across the Midwest. We are a Professional Car Charging Installation Service recommended by Tesla and many others. We have completed over 1600 installations! If you are interested, click here for a FAST Online Quote.