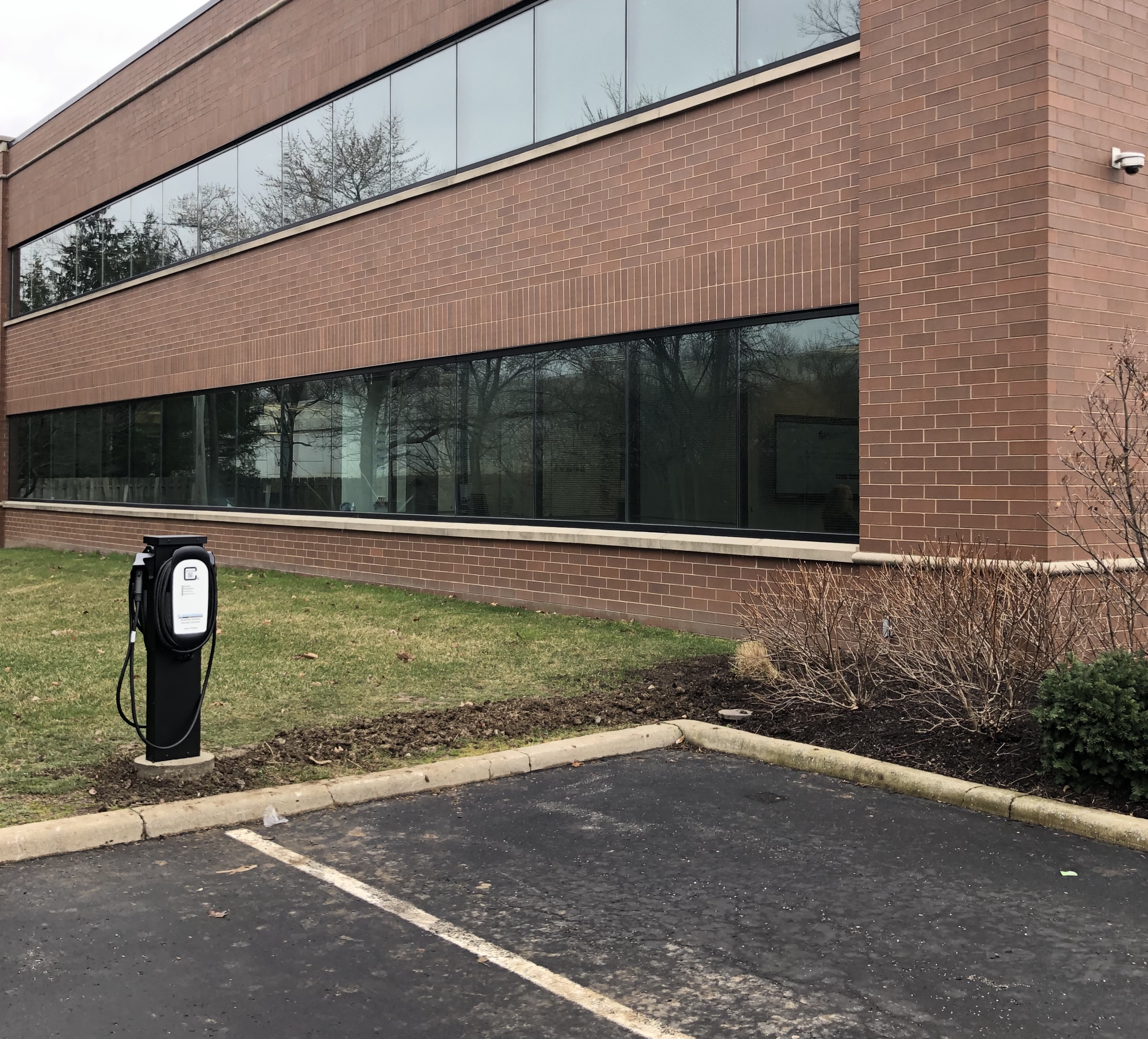 1

view

By Uber Energy
Workplace Charging Station in Carmel, Indiana
Recently, Uber Energy just completed an installation of two Clipper Creek HCS-50 Chargers at an office in Carmel, Indiana. This setup includes two EV Chargers mounted on one pedestal bolted to a concrete pad. Both chargers power share off of one dedicated 50 amp circuit. The request for this installation was for the new Porsche Taycan Electric Vehicle.
Take a look at the workplace charging station:
If you would like a quote on having a  charging station installed at your workplace,  please click here to start your fast online quote.
Workplace Charging Near Me