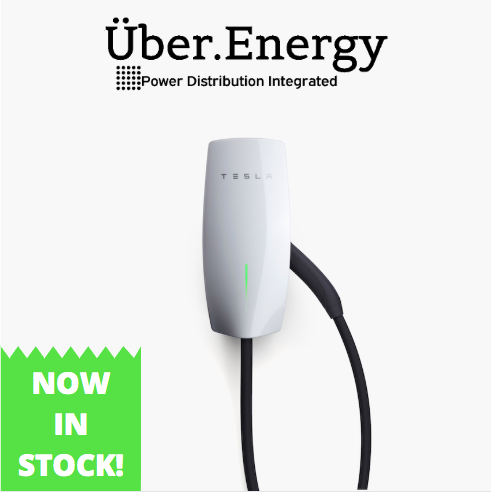 1

view

By Uber Energy
Tesla has released a NEW Tesla Wall Connector Generation 3 featuring a white tempered all glace faceplate. This color looks very beautiful matching all exterior and interior colors of your home and Tesla. It also offers Wifi Capability for over the air firmware updates, analytics, and data usage monitoring! 
Receive Your Tesla Home Charger Installation!
Uber Energy is now keeping them in stock. When you request a Tesla Wall Connector Installation Quote, you can now choose this option. Click here to receive your fast online quote for a Tesla Wall Connector Gen 3  Install.